Product of the week #18
I remember coming across this product years ago, when I was still a newbie to coding and was helping my freelance clients with any sort of no-code tools that I could.
As opposed to many products that come and go, this one is still here and I am still using it to this day (actually this email was made with it 👀)
Meet Stripo 💌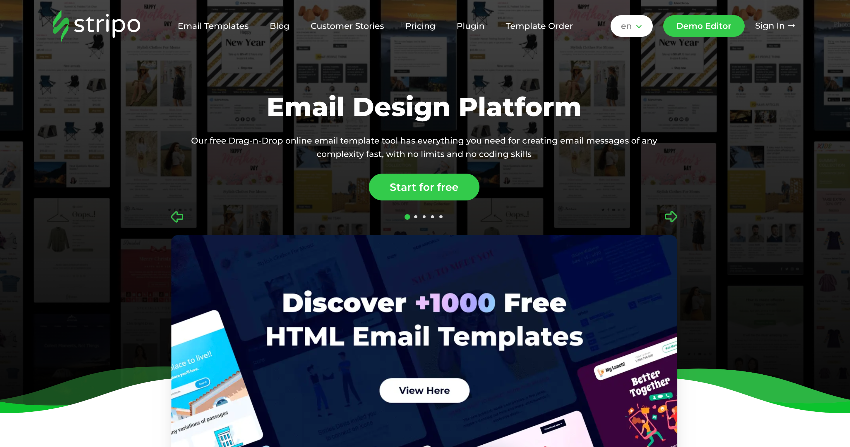 Website link: stripo.email
Stripo is a no-code (/low code if you really want to) tool that lets you create good looking emails easily.
It was started by 3 friends (Dmitry, Alexey, Andrew) in 2017 and it grew to 57 employees, helping 600k people create better emails since. That's quite a journey!
Its functionality grew quite a bit too, but this is still how I use it: I start any new project by setting up brand colours, fonts & font sizes, then use this base template every time I want to write a new email. And that's pretty much it!
That being said, there are a few particular details that make me always come back to this tool, like the fact that they've made handling email graphics a lot easier, with an in-app image editor that lets you crop /resize /add filters /anything else you might need for your graphics, without breaking your flow.
Also any edits that you make to your emails are saved as you go, so that if your tab closes by accident, you can pick up where you left off from the same machine or any other. And when you are all done, you can easily export your email in various formats, ready for any email campaign manager you might use.
Besides this functionality & over 1000 pre-built templates & a custom template design service, you can now also embed Stripo in your own SaaS so that your users can easily create their own emails straight from your app, if that's something that would add value to your particular SaaS ofc.
It really is an awesome tool that I've been using time & time again and it never let me down!