So far I've been picking a product I liked using lately and shared how it's been helping me and how it can hopefully help you too.
But now that we've crossed 10 issues, I want to democratise this process a bit. So from now on, the product of the week can be picked by you 👀
If you're using a tool that helps with your startup tasks and think it can help others too, lmk & let's get it featured next 🙂
As for this week's product, let's dive in  🏊‍♀️
Product of the week #11
I've been using this tool for a while now and it's actually how I kept track of useful startup tools, before I built CtrlAlt.CC!
Meet Raindrop ☁️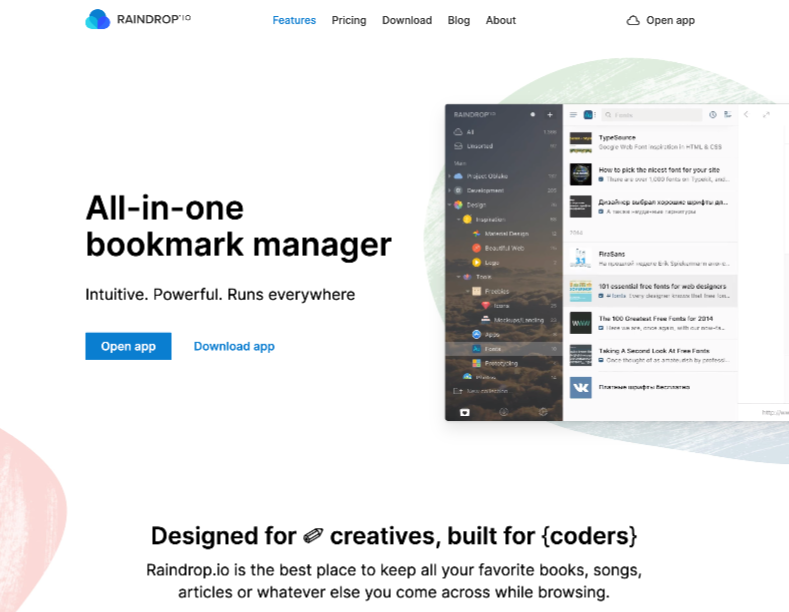 Website link: raindrop.io
A super handy cross-device bookmarks manager made by Rustem Mussabekov
It's so much part of my day-to-day life now that I can barely remember the time before Raindrop 😅 but it went kinda like this: I used to use the bookmarks feature in chrome 😬 and because I am a fan of rabbit holes, I ended up with sooo many folders and sub-folders full of random stuff (with even more random names) and no easy way to actually find anything.
So one day I binned most of those bookmarks, moved the rest to Raindrop & never looked back!
Its focus on UX makes it really easy to save anything, with as many details as you want, really quickly. You can put the bookmarked page in a folder, add tags to it and even save just a bit of text from that page by highlighting it.
It has great search & filtering feature that makes it really easy to find what you are looking for in a few seconds and it also let's you see a preview of the page before deciding if this was the link you were actually looking for.
It comes in a chrome / firefox / safari extension as well as iphone & adroid app and has a free plan that gives you access to all the basic functionality as well as a pro plan full of a bunch more features, like annotating your highlights or nested collections.
A really useful tool that will save you loads of time and help you Marie Kondo your bookmarks!