Hello, Daniela here 👋
I built CtrlAlt.CC to make it easier for you to find helpful tools for startup tasks & now I'm bringing one cool product to your inbox, every so often.
Let's have a look at an indie tool that I liked trying out this week 👀
Product of the week #5
I found this product through twitter recently & added it to CC but haven't had a good chance to make an account & deep dive into it, until the maker @JustinQuda sent me a DM about some interesting guests that he's got this week on his platform.
Was super intrigued but before going into more details; having worked on a few marketplaces myself, I really appreciate the hustle they take to get moving (one side always seems to have more than the other) & so really appreciate the work Justin is doing here!
Now meet Quda, the audio Q&A app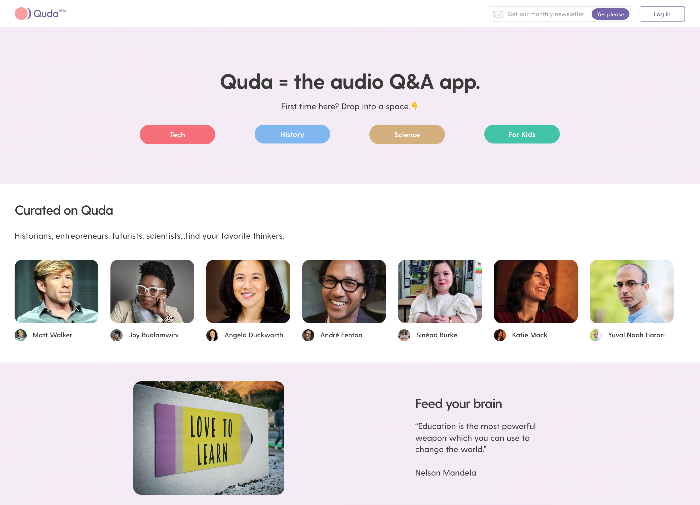 Website link: askquda.com
In a world that loves podcasts, twitter spaces & clubhouse (a long, long time ago), audio seems like it's making its way back into our lives (or has it never left 🤔)
I personally find it hard to have podcasts on when working, but do like the occasional listen & made some time for a few episodes of @stephsmithio & @calvin_rosser's one. So you can imagine I was quite excited to hear that because of Justin's work I now have the chance to ask them a question directly through Quda!
I was also slightly nervous. I am one of those people that every time I hear my own voice on a recording I think it doesn't sound how I thought it sounded in my head – so the medium was for sure not my first choice. However I had no doubt Justin already thought about all these things & it turns out he definitely did!
The onboarding was super quick & smooth and the instructions made me feel at ease about the scary part of audio recording. You can basically re-record your question as many times as you want & you can even upload your own mp3 file if you prefer – which I did after recording myself about 5 times 😅
Super smooth experience all around – now just waiting, curiously for an answer from them whilst listening to other little nuggets from other great minds in this space! (P.S. In case you are dying to know, my question was around money as a goal vs a means to an end in the creator economy 👀)
Will definitely be following Justin's journey with Quda as it has a lot of potential!
Quda is now featured on CC under this shiny new tag ✨ ⬇️ (more updates on the early adopters space to come 👀)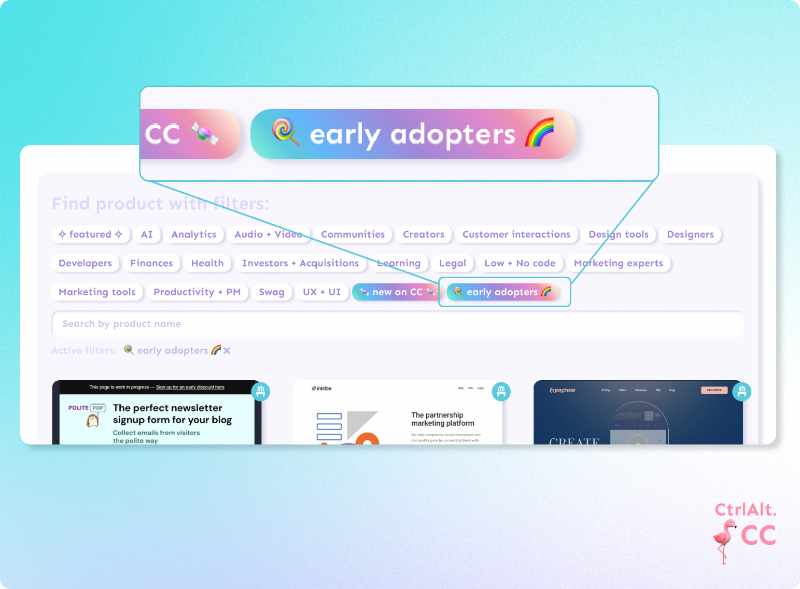 Until next time you can find me on twitter @nerddoingsocial 🐦

Also if you want your product featured in one of the next emails or wanna share some thoughts on early adopters stuff give me a shout 😊

Daniela
_______
Founder & Maker