Hello, Daniela here 👋
I built CtrlAlt.CC to make it easier for you to find helpful tools for startup tasks & now I'm bringing a few cool products to your inbox, every so often. And now the time has come!
'tis the final issue of this year 😱
Product of the week #28
Technically not a product, bc in this issue we'll have a look through all the products featured this year, but the 28th issue of this kind!
So without further ado..
..here are all the *Product of the week* winners from this year 🥳 (in the order they went out)

It's been a big year. A lot has happened!
..so to make scrolling through everything a bit easier, I've made a timeline that shows all the events so far and any new ones, in chronological order.
Here's a sneak peek 👀 ↓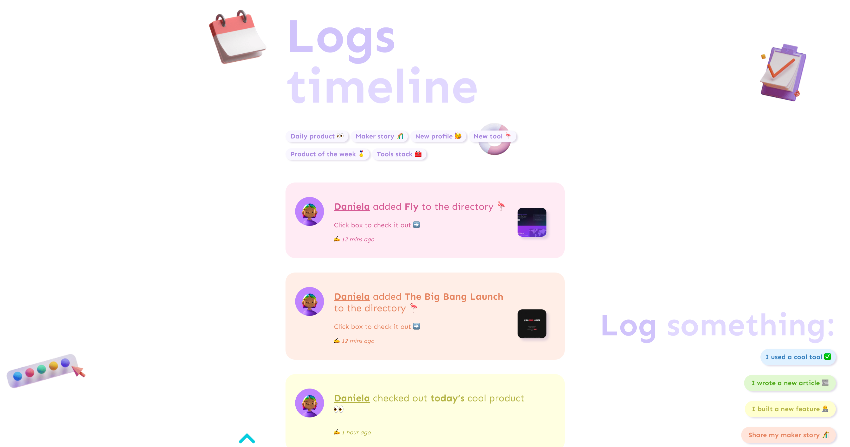 Timeline link: ctrlalt.cc/dash/#timeline
This is also the feature that will let you log products that you've enjoyed using, and where the product of the week will be selected from going forward!
The timeline is pretty much in Beta right now (pls log in to access). But if you check it out, do send through your thoughts and any suggestions on how to make it better, I'll read each and every one 🤗

And now, here are all the makers who've shared their stories with us this year 💜
And of course, you can easily browse all the stories from the timeline too ↓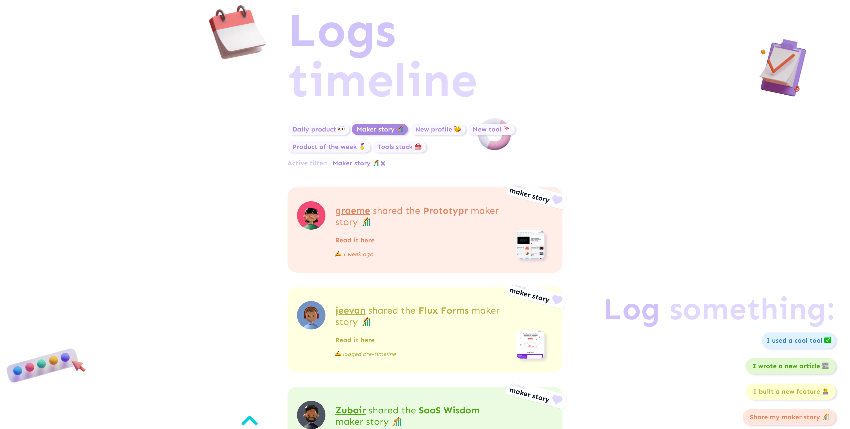 Timeline link: ctrlalt.cc/dash/#timeline
And if you know a maker who wants to share their story, they can now make a profile and write it directly from the timeline 😊
Until next time, I hope you have the best holidays! And I'll see you in 2023 🥳
Daniela (@nerddoingsocial 🐦)
_______
Founder & Maker