Hello, Daniela here 👋
I built CtrlAlt.CC to make it easier for you to find helpful tools for startup tasks & now I'm bringing a few cool products to your inbox, every so often.
This issue contains some exciting news 🤩 tldr 1. you can now easily ask the makers sharing their stories anything you want 👀 2. I'm working on pairing this newsletter with some video content – terrifying medium for me, excited to figure it out!
And now all the juicy details ↓
Product of the week #21
I love writing this newsletter and people seem to like reading it (thank you so so much 🤗) which made me want to increase the surface area for it as much as possible, so that more people get to read it & I get to write more issues 😃
There are a few strategies that I've been looking into and decided to start with repurposing content for other platforms. This is where this week's product comes in ↓
Meet, online video cutter by 123apps 🎬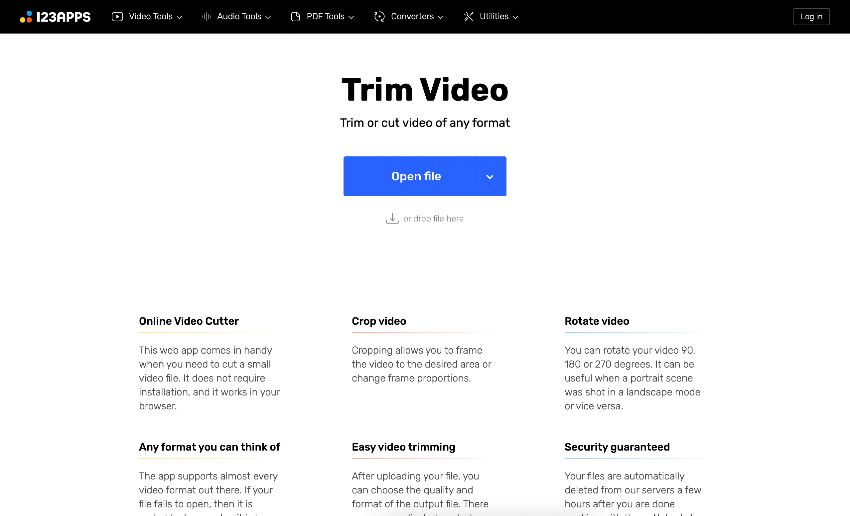 Website link: online-video-cutter.com
I'll be honest, when I first came across this site I thought it looked slightly dodgy 😅 but after reading all the reviews I could find, it seems like everyone feels it's a legit product, with a maker that doesn't want to reveal themselves for some reason 🤔. Regardless, I really like the software and how easy to use it is, so here it goes 😬
Back when I had an adobe subscription I tried my hand at editing some videos (like the ones on CtrlAltCC's landing page). That software needed an instructions manual though so it ended up eating a lot of my time – not ideal when you're only looking to do some basic video work!
The online video cutter makes this very straightforward. It has limited functionality, which might seem like a downside but is actually fantastic – trimming down the fat makes this web app really easy to navigate & use.
All it lets you do is crop, cut, trim, rotate, flip, loop, add image & text, change resolution, volume & speed – and to be fair there isn't much more you'll need when doing some basic video work!
They offer a free version that allows for 10 video edits per day and will not watermark your exports, as well as an upgrade. So if you are looking to try some basic video editing, definitely give it a try – I'm doing the same while figuring out these social media videos 😃

This week's maker story comes from Justin who's building an audio app called Quda & also brings along an exciting collab between it x CtrlAltCC 🤩
Justin's product: askquda.com
What this collab means is that from now on, you'll not only get to read the stories behind cool startup products, but also have a chance to ask the makers any questions you might think of, directly from their CtrlAltCC page!
And who would be more fitting to start this off, than the maker of Quda himself!
Here is Justin's story:
"Even though it feels like the internet has been with us forever, it's still in it's earliest stages. One of the things that's fascinated me is the internet's power to connect people who share the same interests but who wouldn't normally meet in day to day life. I see a megatrend towards more interest-driven products and communities, using text, video and audio mediums. I think we'll use the internet more and more to coalesce around our tribes, niche groups that share the same values and curiosities. That's why I'm building Quda now.
I've always been an intellectually curious person and was never satisfied with the lack of interactivity in podcasts and broadcasting mediums like YouTube. I want to contribute and participate in discussions, not just listen or watch. I was also dissatisfied with text-based products that lack the nuance of hearing someone's voice. Voice adds so many rich layers to communication that you don't get through text.
So on Quda I'm building features to help you share your knowledge and learnings through audio. For example, If you're launching a new book or product, you can do an audio AMA and answer questions from your audience. I've also built a feature called Chatclub, which allows you to have 1:1 conversations on topics you're interested in.
Altogether I'm exploring ways to bring people together to learn, exchange knowledge and have meaningful conversations! Thanks for reading, and if you have any feedback you can find me on Twitter @justinquda or drop me an email at hello@askquda.com"
Each AMA is open for a limited time only, so go ask Justin any questions you might have ↓ 👀

Until next time you can find me on twitter @nerddoingsocial 🐦

And if you know someone who would enjoy this newsletter, it would mean a lot to me if you can forward it to them too 😊

PS don't forget to check out today's random product! It might be something super useful 🙂

Daniela
_______
Founder & Maker