Here we go, product of the week #1
I was kinda struggling with were to start & how I should pick between all the cool af products that I've been testing & using.
But I like getting rid of the blank page block quickly, so I decided that the last product that I've tested and loved is probably a good place to start. It's also a banger 🤩 & still fresh in my mind, so here we go!
🥁 meet Noise & Gradient (not a sponsored feature)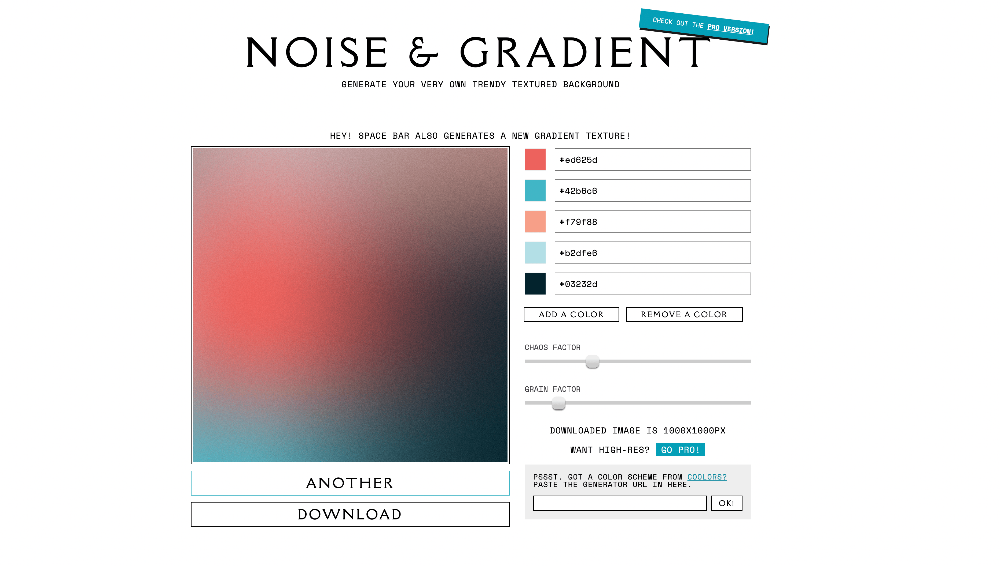 Link: noiseandgradient.com
An indie project made by @clarabellum that let's you generate noisy gradients to use in your designs 🤩
I gave it a go making stuff here . It's super straightforward to use and lets you set up your colours, pick noise + chaos levels, generate random variations until you find one (or more) that you are happy with & then download the outcome as jpeg.
Super cool & time saving!
It's now featured on the CtrlAlt.CC dashboard like so: