Heyy😊
Daniela here 👋 it's been a while so here's a brief refresher to why I am emailing you:
I built CtrlAlt.CC to make finding helpful products (that sometimes fly under the radar) easier. You are part of it (legend! 🙌) & I am trying out a thing to see if I can make finding stuff even easier for you – this time by bringing 1 cool product directly to your inbox 💌 every so often.
Don't worry I'll still keep all emails to a minimum bc no one likes an inbox full of stuff they don't have time to read. But let me know if you like this and I'll keep on doing it!
Here we go, product of the week #1
I was kinda struggling with were to start & how I should pick between all the cool af products that I've been testing & using.
But I like getting rid of the blank page block quickly, so I decided that the last product that I've tested and loved is probably a good place to start. It's also a banger 🤩 & still fresh in my mind, so here we go!
🥁 meet Noise & Gradient (not a sponsored feature)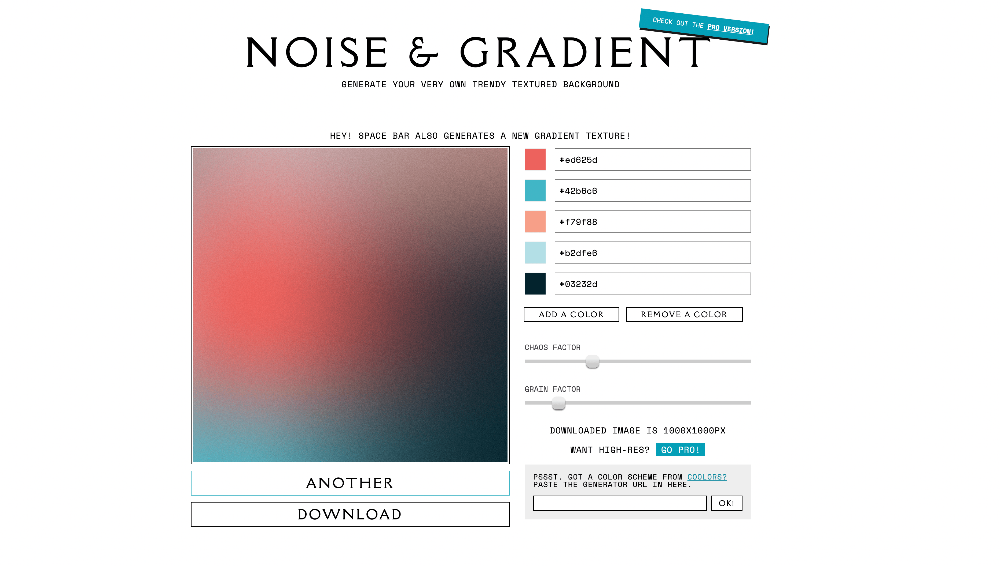 Link: noiseandgradient.com
An indie project made by @clarabellum that let's you generate noisy gradients to use in your designs 🤩
I gave it a go making stuff here . It's super straightforward to use and lets you set up your colours, pick noise + chaos levels, generate random variations until you find one (or more) that you are happy with & then download the outcome as jpeg.
Super cool & time saving!
It's now featured on the CtrlAlt.CC dashboard like so: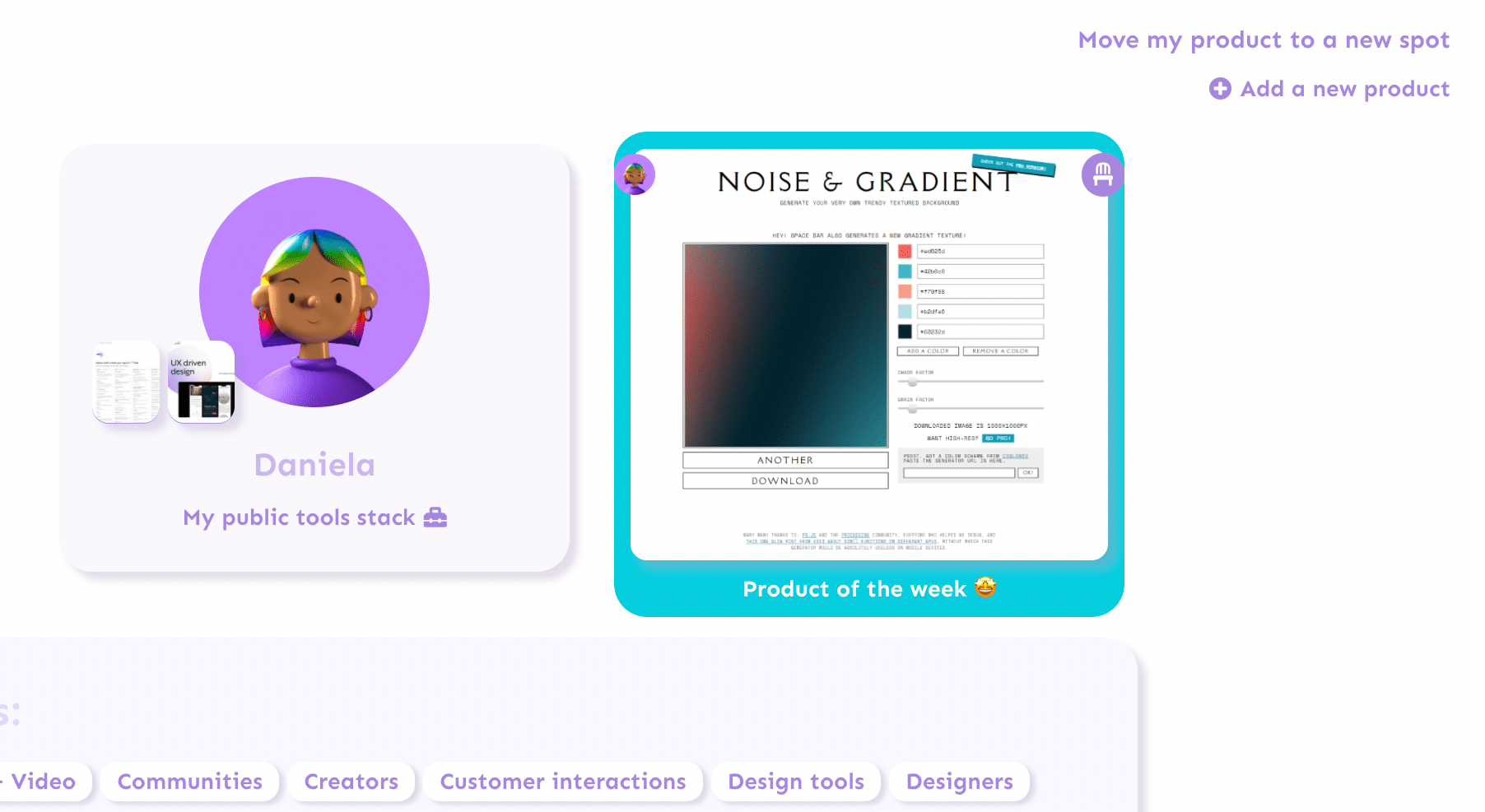 Until next time you can find me on twitter @NerdDoingSocial 🐦

Also if you want your product featured in one of the next emails give me a shout 😊

Daniela
_______
Founder & Maker @ CtrlAlt.CC