Hello, Daniela here 👋
I built CtrlAlt.CC to make it easier for you to find helpful tools for startup tasks & now I'm bringing a few cool products 🧰 to your inbox every week 💌
Product of the week #34
This week the Product of the week 🏆 goes to MentionFunnel, nominated by amosbastian 🏅 who uses it to help him:
"Find new leads on social media such as Reddit, Twitter and Hacker News"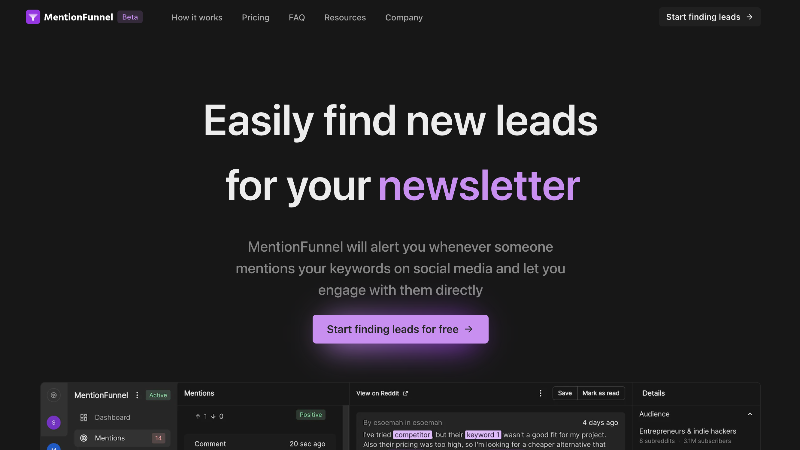 🔗 Product link: mentionfunnel.com
💬 Description: Easily find new leads for your business
🏷 Directory filter: Marketing tools
Latest tools 🦩
wtf does this company do has been added to the directory under the AI 🤖 filter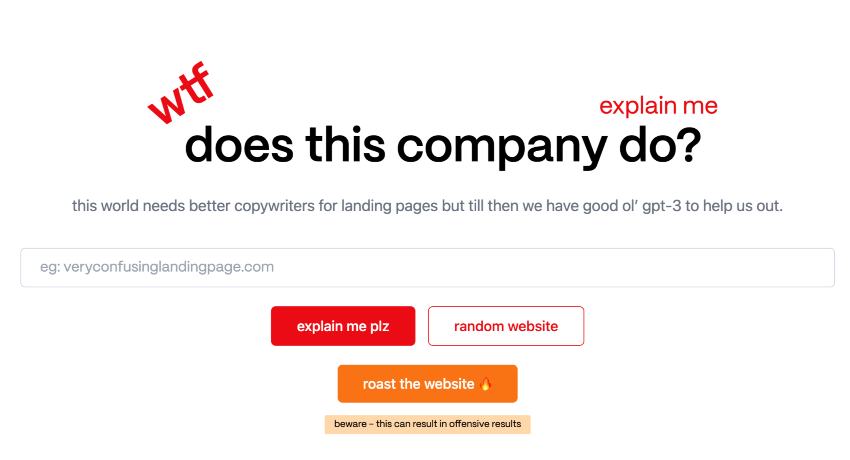 🔗 Product link: wtfdoesthiscompanydo.vercel.app
Shader Gradient has been added to the directory under the Design tools 🎨 filter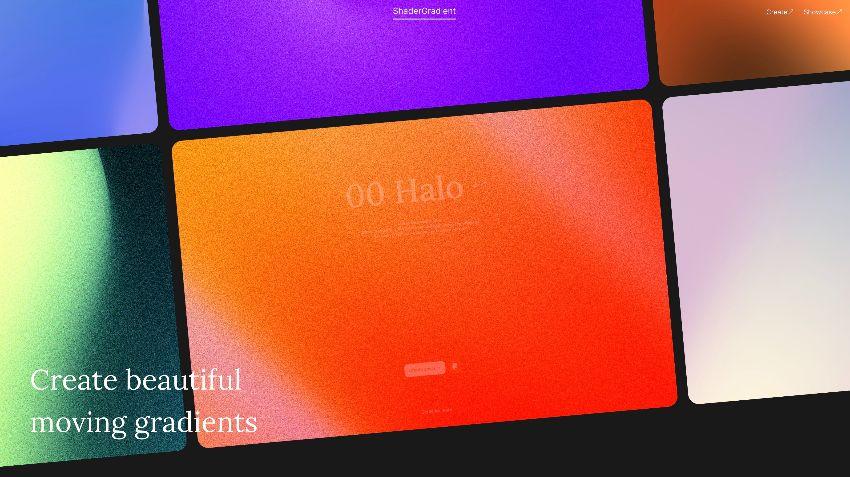 🔗 Product link: shadergradient.co
Fernand has been added to the directory under the Customer interactions 💬 filter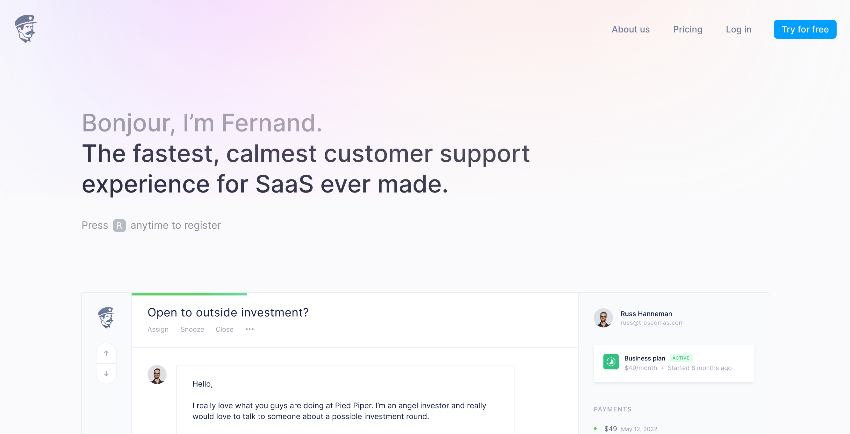 🔗 Product link: getfernand.com
Clo's maker story 🎢
"I've always been interested in tech and how we can shape it to support our goals.
My background is in UX: I used to be a UX researcher and UX designer. A couple of years ago, I created This Too Shall Grow with the idea to teach designers how to build more mindful products. However, I found out that while many in tech shared the same ideals and objectives, it's difficult to really change organisational practices without approval from the higher-ups. Designers' personal choices are not enough. As a result, I decided to also look at the other side of the coin: how to help people use their devices in a way that actually serves them. If we can't change how tech is built, we can at least adapt our behaviour. In December 2020, I created Digital Wellness: a newsletter to help you reclaim your time and attention from your tech devices. I also occasionally shares articles on mindful design.
To learn more about this field, I enrolled in a 7-month certification to train as a digital wellbeing coach. I learnt about neuroscience of tech's impact on us. I learnt how to coach people by helping them uncover their values, and guiding them to create healthy habits and the systems needed to stick to them.
I've since graduated and started coaching clients to deeply transform their digital habits. Seeing people improve and be more in control is incredibly rewarding. Among other things, I help them be more focused on work, be less distracted from emails and notifications, and spend more meaningful time with loved ones. Besides coaching and my newsletter, I also published a workbook and launched cohort course on digital wellbeing. It's called Tech Bliss: you can get the workbook to do it on your own, or the cohort course to try out new healthy habits as group going through a 30-day challenge. If you check it out, I hope you like it! To stay in touch, you can sign up to my newsletter or follow me on Twitter."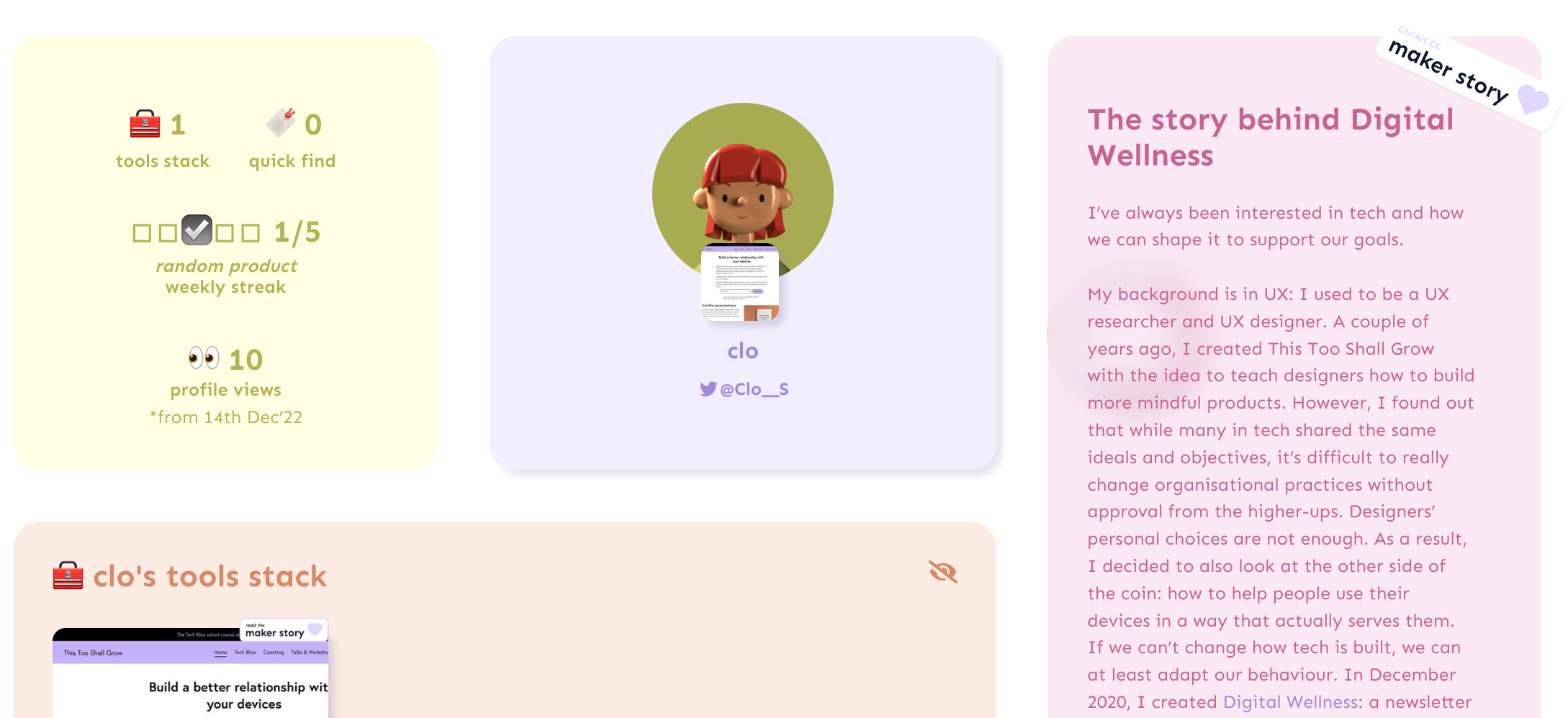 Don't forget to nominate a tool 🏅 for next week! The more nominations a tool gets the more likely it is to win "Product of the week" 🏆 next!
Also, how is your "random tool" streak for this week looking? 👀

Daniela (@nerddoingsocial 🐦)
_______
Founder & Maker