Hello, Daniela here 👋
I built CtrlAlt.CC to make it easier for you to find helpful tools for startup tasks & now I'm bringing one cool product to your inbox, every so often.
Before we dive in and look at this week's product, I've got an exciting new thing to mention: makers stories 👀 (I'll come back to this in a bit, lower down the page, but wanted to drop it here in case of tl;dr)
Product of the week #8
Building a startup can get pretty intense. And a big part of being as productive & creative as possible is looking after your health & wellbeing.
Easier said than done? Completely hear you! Things can easily get so busy that the first things getting sliced are the "looking after yourself" ones. I've been there and still am sometimes, just trying to get a bit better at it every time, and this app should make it a bit easier for you too:
Meet Medito 🧘‍♀️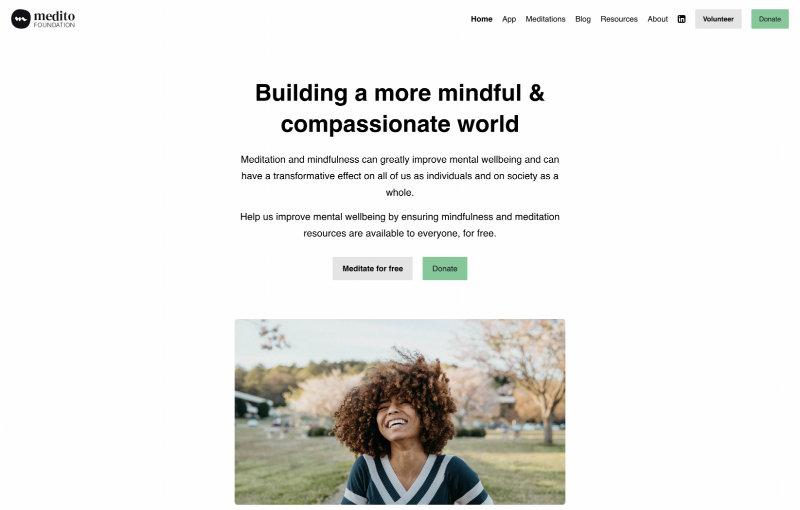 Website link: meditofoundation.org
Medito is a free meditation app that contains packages tailored to making you feel better within a few minutes. No excuses to skip it when a session only takes as long as eating a sandwich, especially when it will impact how you will feel for the rest of the day (or night).
If you are a newbie to this (like me) Medito has a 30 days challenge to get you started & help you create a habit. If you are feeling stressed you can try their breathing exercises for super quick results and if you are struggling with low mood or sleep, there is a whole pack dedicated to each one of these too.
Even if you only want some relaxing background sounds to help you relax whilst you work, they've got this covered as well. They've pretty much thought of everything!
It also has a lovely minimalistic design and is built & run entirely by volunteers such as: @scouech , @billynomates, @GarethYorke, @StevenYorke and many more (you can find the full list here).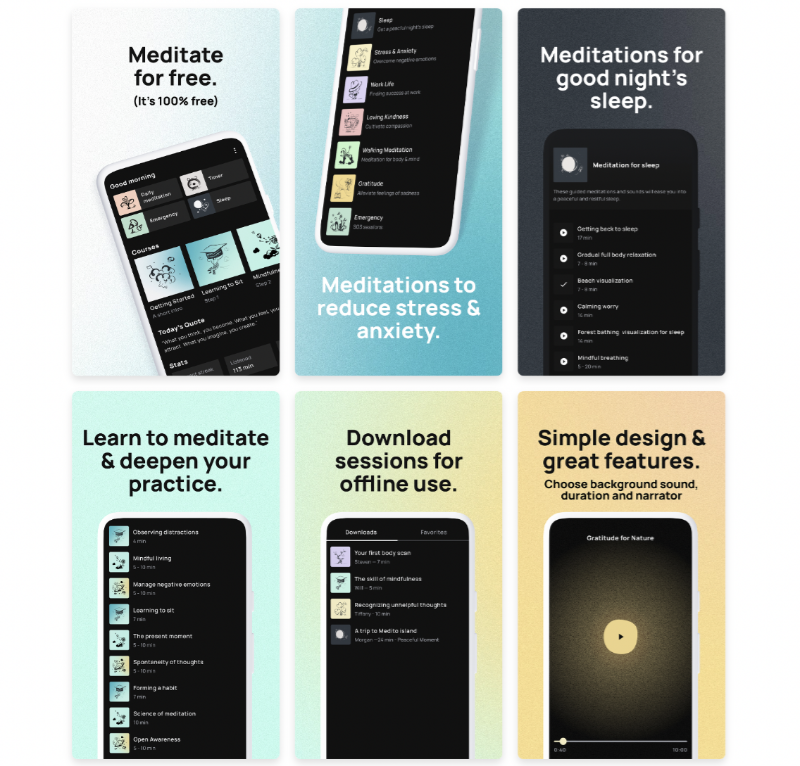 Such a great resource & mission! If you have any spare time & want to contribute, you can volunteer to help them here!
Now whilst we are talking about product missions, more on the news mentioned at the top 🦩
Not coming even close to the Medito one, but CtrlAlt.CC's goal has always been to help people find lesser know tools, developed with a lot of heart. And in the process support the makers of these tools too.
Introducing the "built with heart" badge


In trying to make it easier for anybody browsing the CC directory to find the product that suits them best from "solving a problem" pov as well as aligning with the product's mission (when this becomes of importance), CC will now be featuring stories from the makers behind the products in the directory 🎉
This will give the makers a way to connect with people and the visitors a way to understand more about a product's story.
I will be featuring one of these stories each week in this newsletter, alongside my product of the week (of course). And on the website, the story will be displayed in the product pop-over as well as on the maker's profile.
There is also an option for these makers to add the "built with heart" badge to their site & link to their story on CC, so that anybody interested in learning more can come and do so 🙂
An early mockup of how "the story behind the product" will look in the pop-over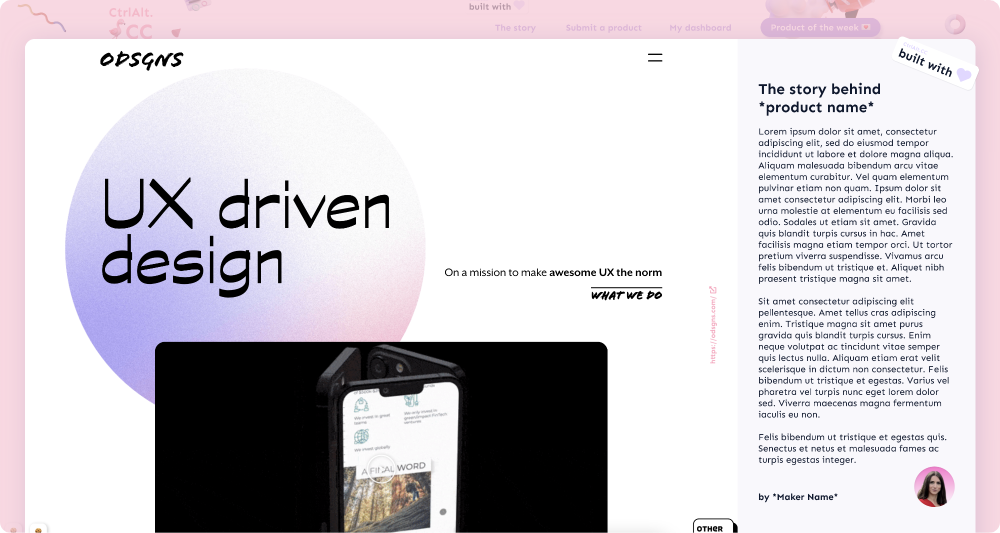 More info on this coming soon but I'd love to hear your thoughts if you want to share them!
Until next time you can find me on twitter @nerddoingsocial 🐦

And if you know someone who would enjoy this newsletter, it would mean a lot to me if you can forward it to them too 😊

PS: if you want your product featured in one of the next emails give me a shout, I'd love to see what you're working on!

Daniela
_______
Founder & Maker