Product of the week #9
I'll start by saying that this is not the way I usually come across products for the directory 😁
This time a fellow maker found ctrlalt.cc on twitter, where one of his friends mentioned it (how amazing is that 💜) . He then crafted this super smart email where he introduced himself and quickly showed me how the product he's made would work on ctrlalt.cc
Wow! I mean if all cold emails would put in even half the thought Goutham @gouthamjay8 put into his, I bet their conversion rates would be much higher!
Anyway, considering I had this one task on my to-do list for quite a while now, I decided to give this product a go & see if I can finally tick this task off.
Meet Famewall 💬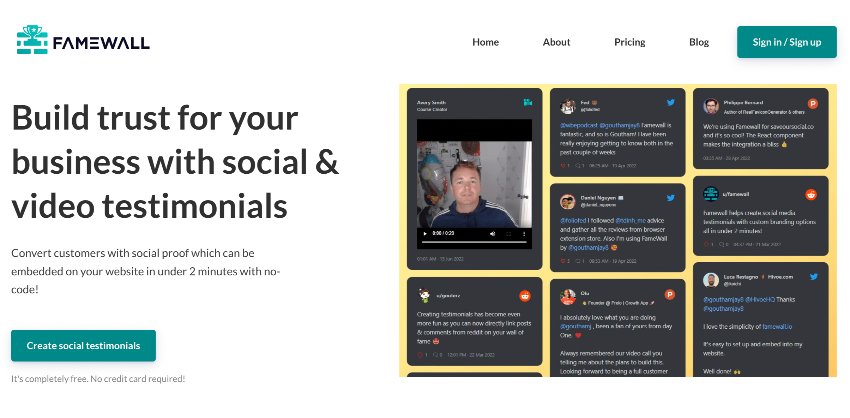 Website link: famewall.io
Famewall makes it super easy to embed testimonials into your site with only one script. That's it – no other coding needed!
It has quite a few options that you can use such as written or video testimonials, reddit, twitter, app stores ones and it also allows you to collect new testimonials super easy.
It looked perfect for my task. I already had a few tweets where people mentioned ctrlalt.cc that I wanted to include, so I signed up, added the tweets URL's to my wall, dragged the cards around until I got a nice masonry layout and that was that. I dropped the generated script into my landing page and here you have it ↓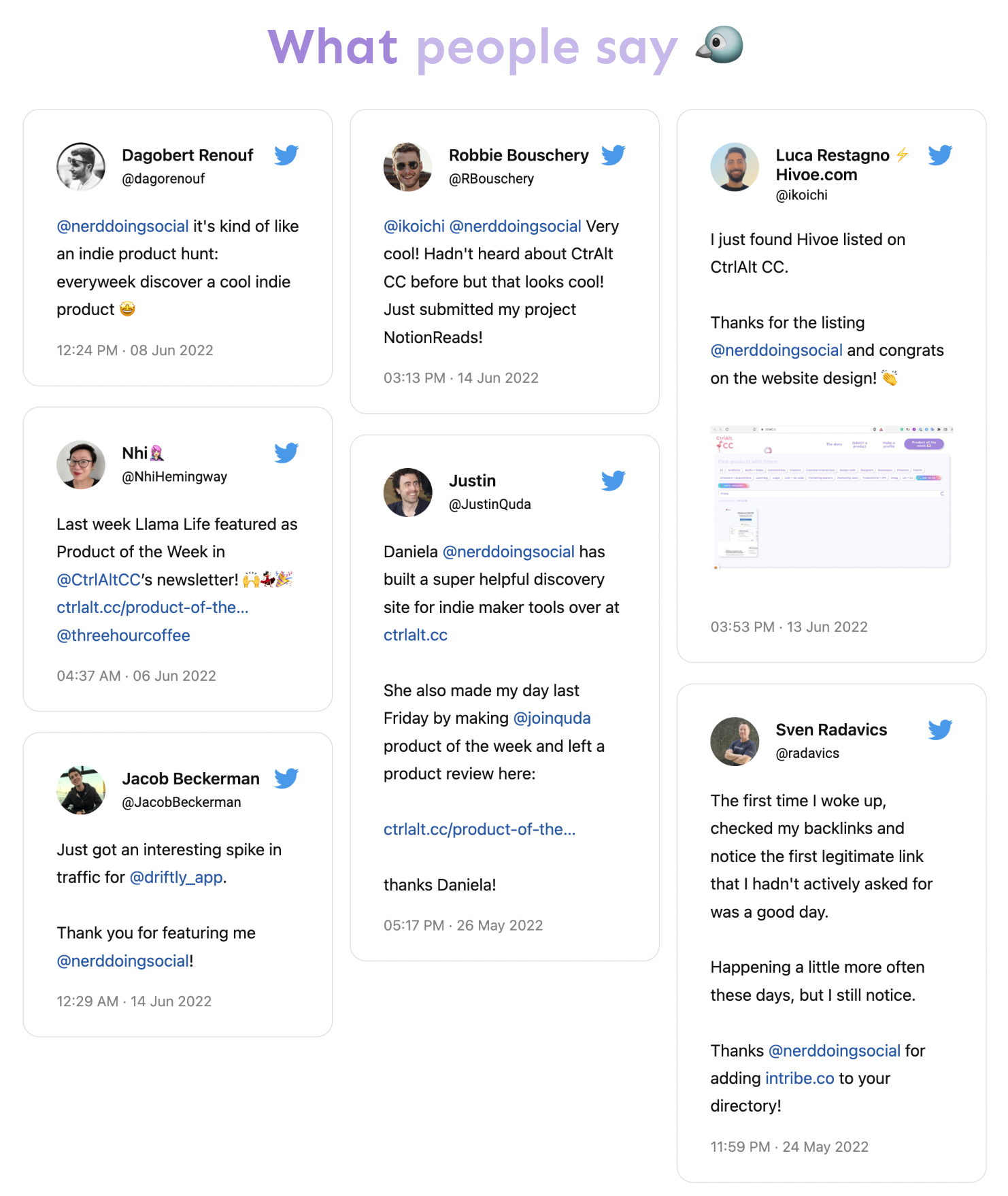 Pretty, quick and more straightforward than any other way of doing this manually I was considering!
It has a free plan to get you started and 3 pricing tiers to help you find one that suits you best .. and let's be honest, it's always nice to use a tool built by someone who looks after their users!
On that note – Goutham is actually the 1st featured maker story 🎊, so have a look below at his story behind building Famewall ↓