Hello, Daniela here 👋
I built CtrlAlt.CC to make it easier for you to find helpful tools for startup tasks & now I'm bringing one cool product to your inbox, every so often.
Let's dive straight in!
Product of the week #2
I recently gotten rid of my Adobe subscription as I always hated how clunky their software is & nowadays there are so many makers creating amazing alternatives that I would far rather spend this money on!
That's how I came across Device Frames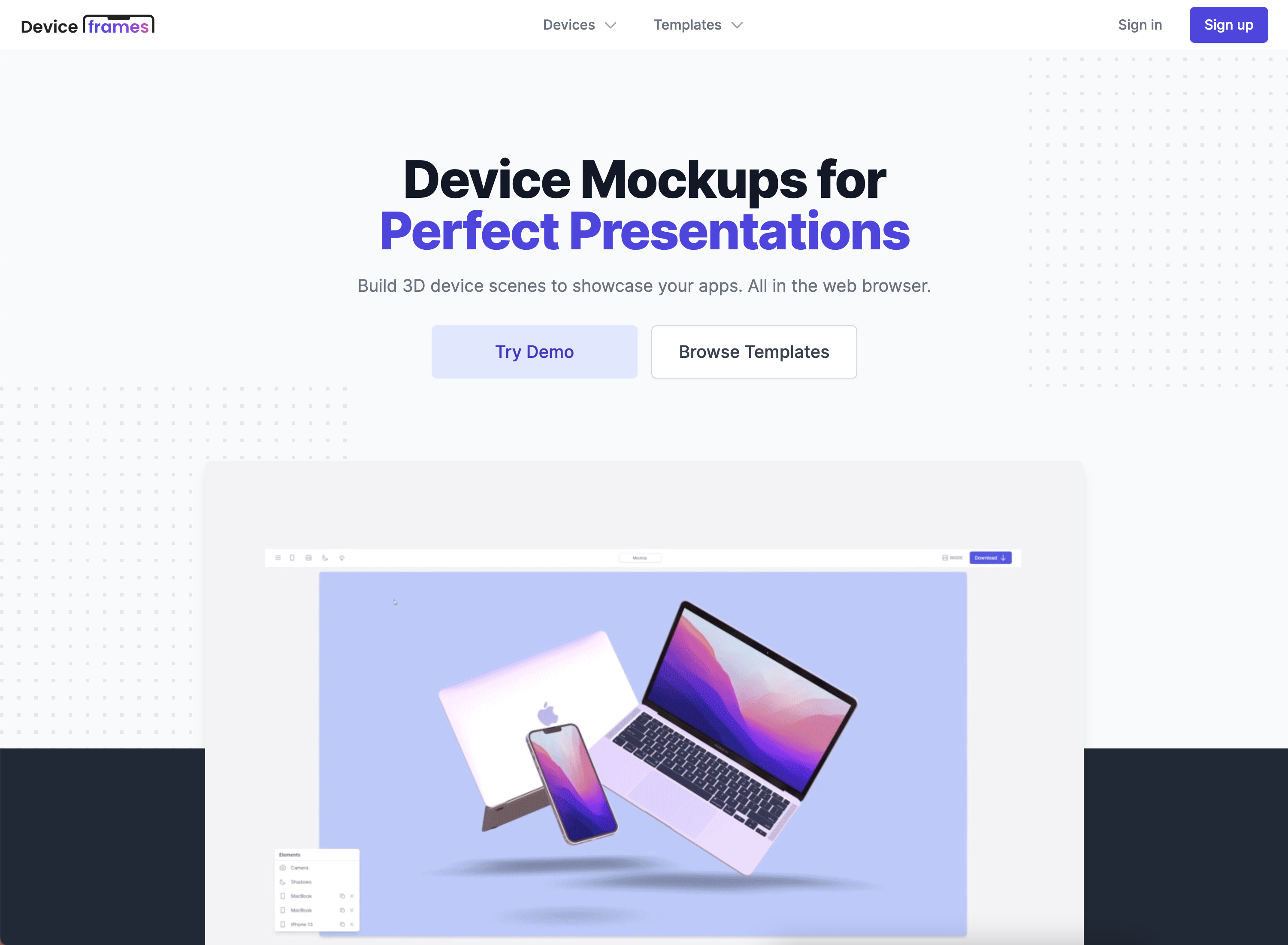 Link: deviceframes.com
An indie project made by @sasha_codes that in a nutshell, allowed me (a super noob at video editing) to make this slick video here, in about half a day 🙀
It doesn't make just videos though. Its main purpose is to allow you to display your designs in beautiful mockups, either static or animated ones. But tbf, when it comes to motion, there aren't that many other tools that allow you to animate mockups so easily and that make them look so good!
What it does super well:
As opposed to super complex software with 💩 UX that requires a course to navigate, Device Frames makes moving things and recording them super straightforward. You basically set an initial state & a final state and then the thing just moves from A to B in the way that you picked. And that's it. You got a video!
Editing the lighting, devices & environment to suit your designs, is super straightforward as well and everything is done in a browser tab.
Indie making is not for the faint hearted and can say that Sasha completely nailed it with this product!
Find it featured on the CtrlAlt.CC dashboard like so: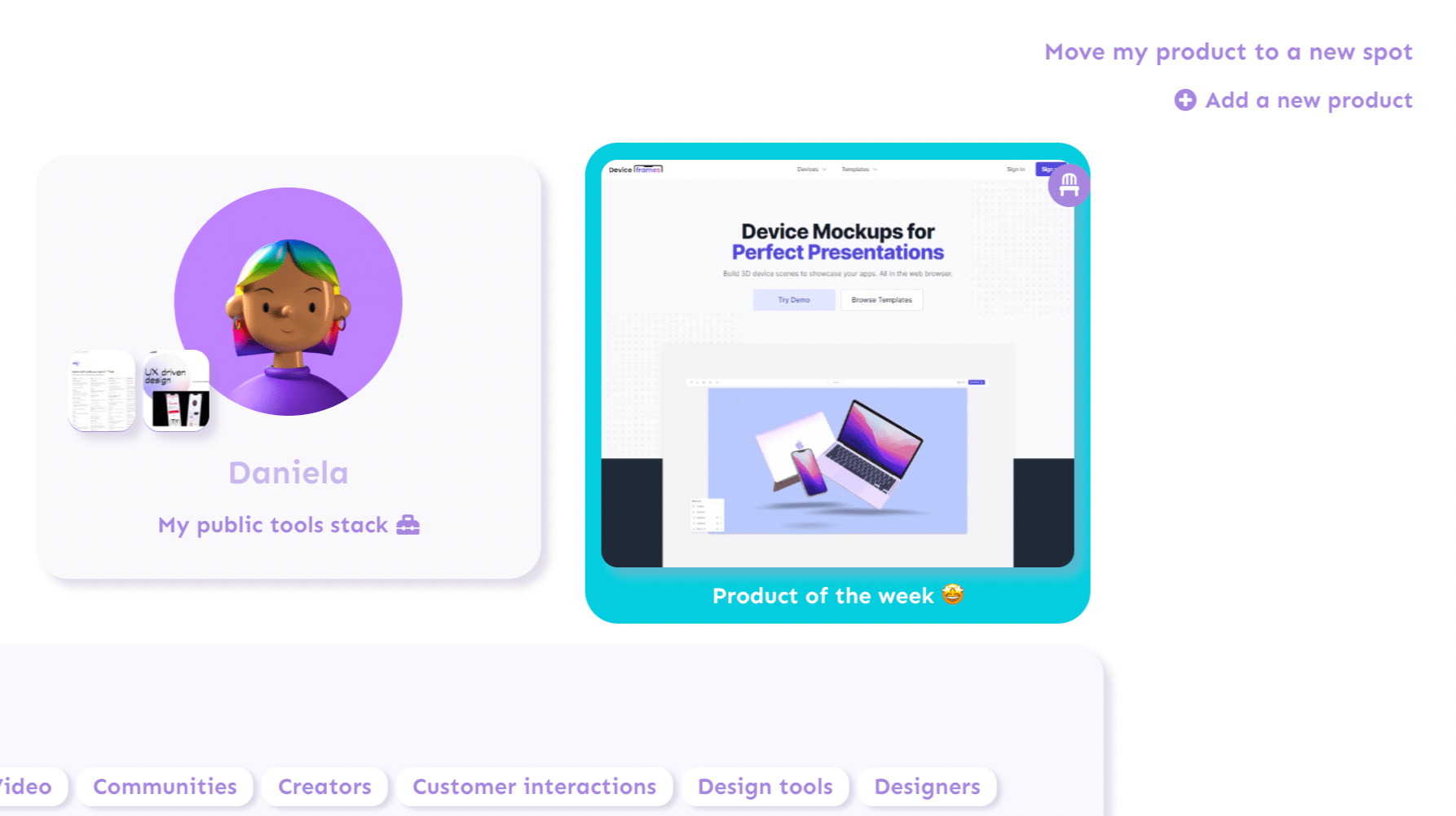 Until next time you can find me on twitter @nerddoingsocial 🐦

Also if you want your product featured in one of the next emails give me a shout 😊

Daniela
_______
Founder & Maker @ CtrlAlt.CC