Hello, Daniela here 👋
I built CtrlAlt.CC to make it easier for you to find helpful tools for startup tasks & now I'm bringing one cool product to your inbox, every so often.
✨
Product of the week #7
Almost certain someone, somewhere once said "doing one thing well > doing a lot of things poorly".
This product is the definition of this. I've been using it for a few years now & just re-discovered it does a few more things than I'm using it for. The reason I keep going back to it time & time again is one single feature that gives me back a LOT of my time.
It's maker is called Rikku & this is the project's twitter @MyColorSpaces – it doesn't look too active but the project seems super loved regardless.
Meet ColorSpace 🌈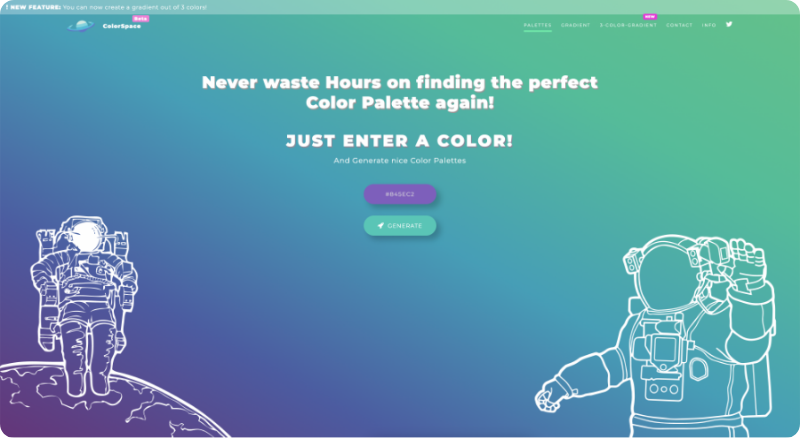 Website link: mycolor.space
ColorSpace is a design tool that generates colour palettes in one click, staring from one base colour (and as I've recently re-discovered it also generates CSS for 2 & 3 colours linear gradients)
When I first came across this project, I tried out all these features & they are all great. But considering almost every design project that I work on needs some colour input at one point or another, the ColorSpace palette generator became my go-to for this.
Here's how I use it
I select a base colour and add it to the generator. Scroll through the generated colours until I come across something I like. Then try these colours in my designs to see how they look in context.
If I feel like it's not quite there yet and I need more variety, I pick one of the colours the tool suggested & re-run the generator with this colour as a base. Repeat as many times as needed & voila! You get all the colours that you want and they all work together harmoniously 🤩
The process couldn't be more straightforward and it beats doing this manually by a mile.
A bit of a fun fact, all the colours on ctrlalt.cc (except for the initial flamingo pink) have been generated with ColorSpace 💜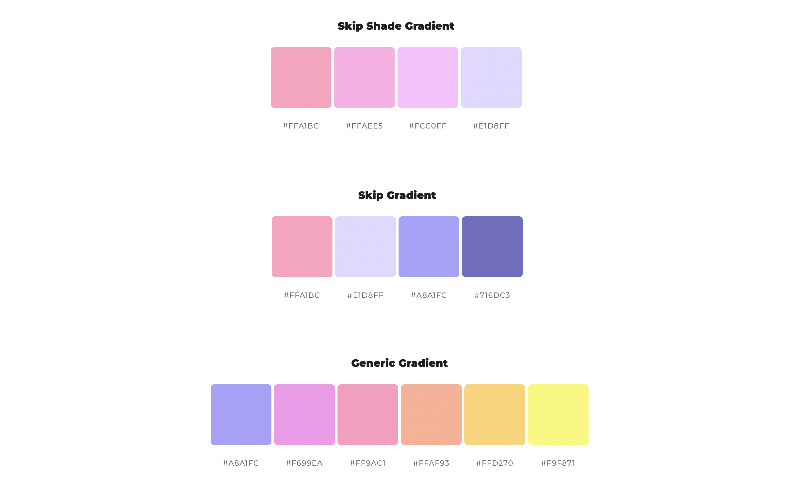 Great reminder that an awesome product doens't have to contain a thousand features!
Until next time you can find me on twitter @nerddoingsocial 🐦And if you know someone who would enjoy this newsletter, it would mean a lot to me if you can forward it to them too 😊

PS: if you want your product featured in one of the next emails give me a shout, I'd love to see what you're working on!

Daniela
_______
Founder & Maker